Come and see the difference in quality care
We care about the overall health of our patients eyes, and that's why we believe a complete and thorough exam, is always the best preventative measure. We do this by employing the latest in eye care technology. Family Vision doctors will test for many kinds of retinal and ocular diseases, including glaucoma.
Glaucoma if left untreated can cause permanent damage to vision including blindness. Glaucoma occurs gradually and is almost goes unnoticed until the disease becomes advanced. Worldwide, glaucoma is the second-leading cause of blindness after cataracts.
Family Vision doctors are proud to offer the best in screening practices for glaucoma, by using the Humphrey® Field Analyzer. Validated by more than 25 years of research, design and clinical experience, HFA is the accepted standard of care in glaucoma diagnosis and management. With over 60,000 installed units worldwide, the Humphrey Field Analyzer is the premier automated visual field perimeter.
Family Vision doctors are committed to our patients eyes. We know the value of good vision and we can help our patients acheive healthy long lasting eyes.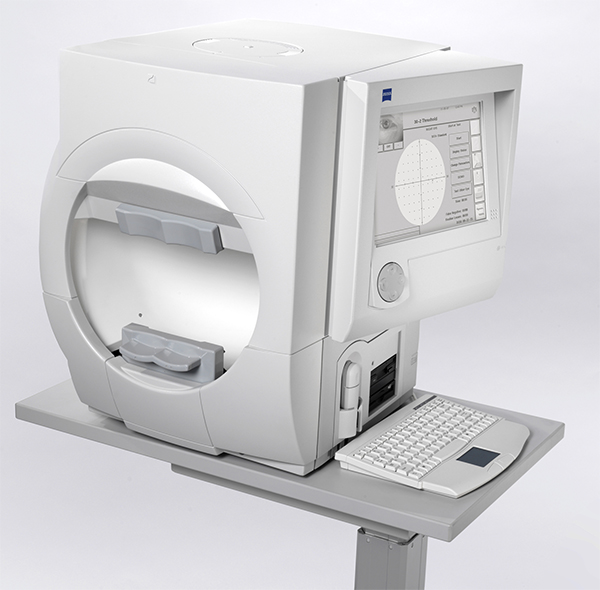 Bismarck Hours
Monday          8:30 am - 5:30 pm
Tuesday          8:30 am - 7:00 pm
Wednesday    8:30 am - 5:30 pm
Thursday        8:30 am - 5:30 pm
Friday              8:30 am - 5:30 pm
Saturday*         8:30 am - 1:00 pm
*2nd and 3rd Saturdays of the month: 8:00 am - 2:00 pm
Elgin Hours
Friday*     8:30 am - 5:00 pm
*Dr. Heil see's patients every other Friday in Elgin
Schedule an appointment:
Call (701) 222-1420
© 2018 Family Vision Clinic All Rights Reserved